Hinterland
I have been married since 1984, and have a 19-year-old son.
Apart from the overriding concern of how we can live on this planet without ruining it irreparably, my interests include politics, cinema (from Laurel and Hardy to Herzog), music (from Wagner to Orchestra Baobab), theatre (especially Shakespeare), cycling and travel.
I was for eight years until recently a governor of St John's Church of England School in Stanmore.
I recently mentored two refugees for Time Together.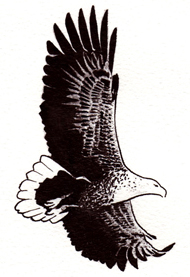 In 2009, I was tattoo'd as an 'ambassador for life' for the white-tailed eagle as part of the ExtInked project.


Back to the top